SS - "RO" Water Treatment Plant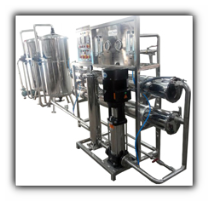 With the support of our skilled professionals and high-end technologies, our organization is engaged in manufacturing, wholesaling, retailing, exporting and supplying Mineral Water Plant.
Offered water plant eliminates all impurities such as mud, rust, dust and other micro biological contaminants.
Require less maintenance
Easy to operate
Technical Specifications:
Capacities ranging: 250lph to as high as 10000lph




Fully Automatic Power Draw: 1.5Kwh - 5Kwh




Voltage: 220V 1Phaze / 440V 3Phaze




Construction: Full SS (DX Models) SS Frame with PVC Piping (LX Models).




There are four general categories of crossflow membrane filtration: microfiltration, ultrafiltration, Nano filtration, and Reverse Osmosis.



"RO" Water Treatment Plant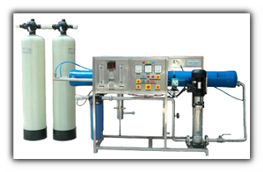 Our range of RO Water Treatment Plant is highly effective in reducing the level of suspended particles and dissolved solids present in the water.
This treatment plant is provided in numerous specifications as per the variegated demand of customers.
Appreciated for optimum performance and high efficiency, these plants can easily eliminate removing ions, metals, organic, inorganic and various bacterial contaminants.
Water Treatment Plant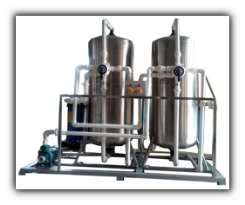 Manufacturer & Supplier of Mineral Water Plants & requirement for customer Machines. Our product range also comprises of Water Treatment Plants, Turnkey Projects of Packaged Drinking Water Plants and Commercial RO Plants.
Useful in eliminating all dissolved salts from water, our range is in high demand in food processing, mineral water, alcohol and chemical industries.